24 PHOTOS TAKEN JUST BEFORE A TRAGEDY
Yesterday, we put together a list of 60 snapshots taken at the right time, but what about when we take a photo just before a disaster? No photographer could ever predict what would happen in front of his camera, and yet here are 24 examples of photos taken before a tragedy. 
1 – THE DEATH OF ROBERT OVERACKER IN NIAGARA FALLS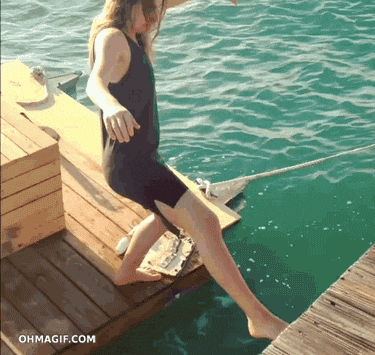 In 1995, the professional stuntman, Robert Overacker, went on a jet ski tour of Niagara Falls to raise awareness of the homeless. Unfortunately, as the picture shows, his parachute did not open, plunging him to certain death. 
2 – DEATH OF A STOWAWAY
Keith Sapsford, a 14-year-old boy, decided to travel clandestinely on a plane that was travelling from Sidney to Tokyo, hiding at the wheels. This image was taken in 1970 by John Gilpin, an amateur photographer who was testing the lens of his new camera. Keith Sapsford died instantly after a fall of about 60 meters.