22 Hilarious Times Where Big People Have Overshadowed Little People
What's the weather up there? Do you play basketball Were you still that tall This is a very small collection of types of questions that grown-ups face daily? However, most of them smile and go on with their day without worrying too much.
It becomes very obvious that a person is incredibly tall when there is a small person next to him for comparison. And that often creates comic situations where tall people look like fairy-tale giants and short people look like Lord of the Rings hobbits. To brighten up your week with a bit of humor, Bored Yawn has put together this list of hilarious times where big people were next to small people. Scroll down and enjoy it.
1. Can you guess which people are from the same family?
2. I was trying to position myself so that I could be seen in full in the photo
3. My husband and I went to our friends' wedding… we are completely in the back
4. A friend of mine just got married
5. A friend of mine during a recent doctor's exam
6. Verne Troyer, the guy who played Mini-Me in Austin Powers wanted a photo with me. I am 2m08
7. My 1.83m girlfriend and her henchmen
8. Two basketball players and their cheerleaders
9. The Mountain of Game of Thrones with his wife

10. Shrimp on rye
11. When you are at a wedding and there are no snacks near you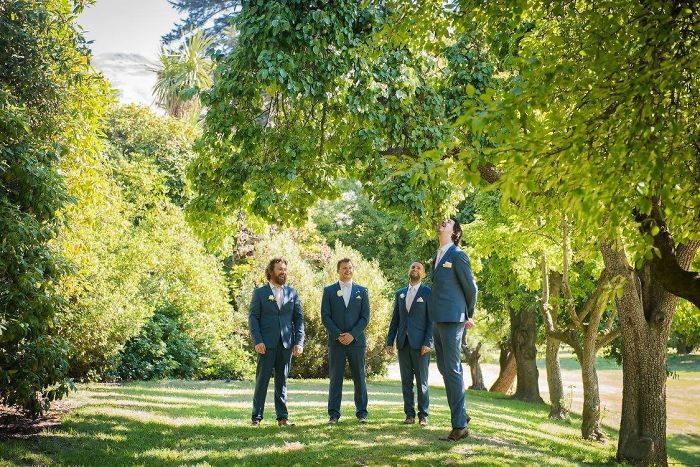 12. I am 2m03 and my friend is 1m47
13. Pictures of our ball with my girlfriend and her father
14. My wife is 1.55m tall and I am 2m tall. One size fits all for hotel dresses
15. My mother sends photos of her with very large people to our family
16. A 2m13 basketball player…
17. I loaned these pants to my friend to use as a blanket during a sleepover
18. I have an extremely important question and I need your help !! What's the best way to give yourself a hug ?!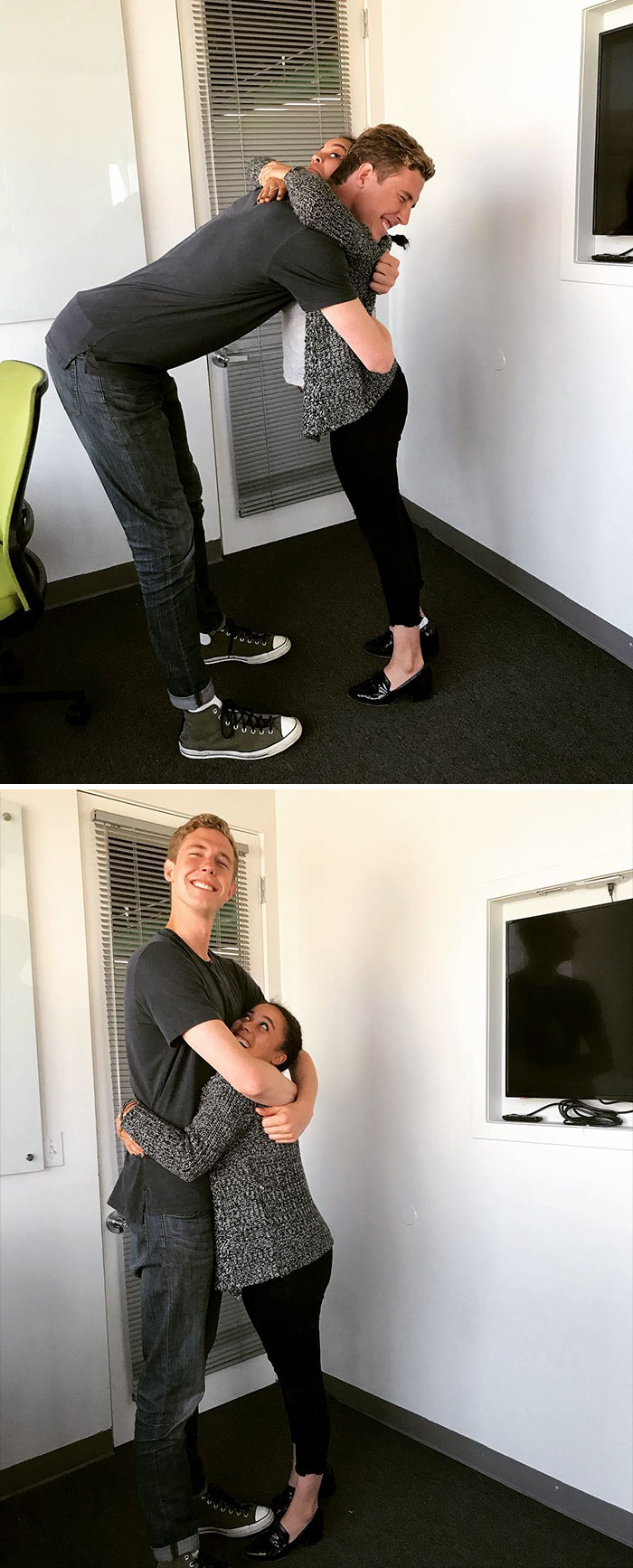 19. Here's how we hug my mom and me
20. I will miss my best friend of 1m45
21. The Dutch giant at McDonalds in the Philippines
22. Police officers come in all shapes and sizes